Inside the Team Camp of the winningest women's MTB team in history. - Guest Blog by Maghalie Rochette
Inside the Team Camp of the winningest women's MTB team in history.
- Guest Blog by Maghalie Rochette
One of the things that people tend to forget is that for Pro racers, training and racing is only about 70% of their job. The other 30% is what the fans don't see. Answering questions for magazines, interviews, blogs, podcasts, etc. Showing up at multiple promotional events for all the different sponsors during the whole year, sometimes even in the weeks of the most important competitions of the year.
It takes a little while to get used to the chaotic scheduling of all these events. You rarely hear about the team camps. Maghalie was kind enough to share the experience of her third Luna Pro Team Camp/PhotoShoot!
Enjoy -
---------------
As professional athletes, we have to fill an online spreadsheet everyday that includes the address of where we sleep every night and give a 60min time slot during the day when we are 100% available for dope testing. Failure to fill properly three times over your career has the same legal consequences as doping.
While filling up my whereabouts before heading to this year's team camp, I quickly realized that we were in for a busy and, most likely, chaotic couple of days…16 days, including 3 different race events and 9 different hotels.
Actually, now that I think of it, Team camp is like a "professional cycling boot camp" concentrated in a 2 weeks period where you learn all the "off the bike" tricks of pro cycling. Except, no one really teaches you anything. You kind of have to figure it out by yourself. Of course, you can always reach out to your teammates, team manager or mechanics – I'm lucky to have landed on a team with many good mentors that actually want to share their knowledge and experience with me – but there are some things that no one can teach you; that you have to learn by yourself. At team camp, you have to be independent and responsible for yourself.
Here are a few lessons I learned through my 3 years of team camps.
1- Packing properly is important
So, 16 days and 9 different hotels mean only one thing: pack, unpack, and repack. This year, we were never more than 2 nights at the same place and even if we were lucky to stay 2 nights at the same hotel, most of the time, we were going somewhere that required packing a bag for the day. Often times, we were flying somewhere with our carry-on, but our luggage was travelling in the team car. You never know exactly when that car will make it to the final destination, so you have to plan ahead and make sure you pack your stuff accordingly. Usually, it only takes one time when you arrive somewhere without your stuff and have to ride in someone else's uncomfortable shoes and bibshorts to learn the importance of packing your bags carefully.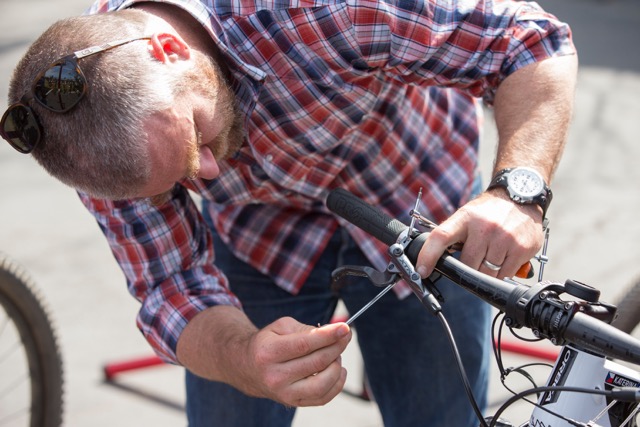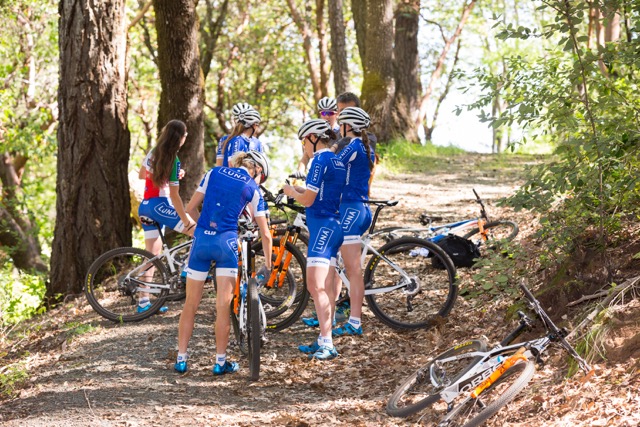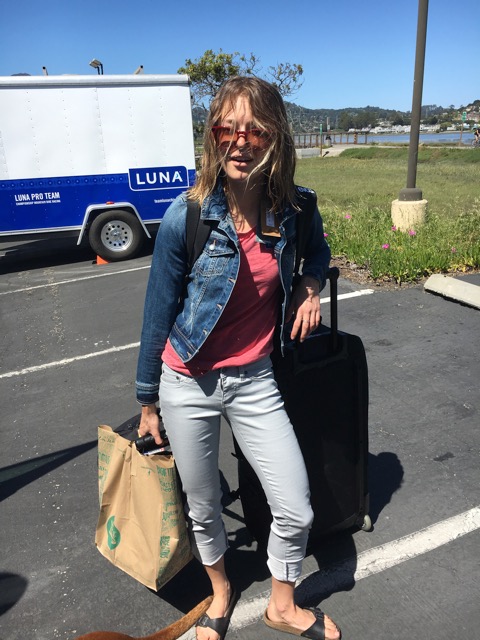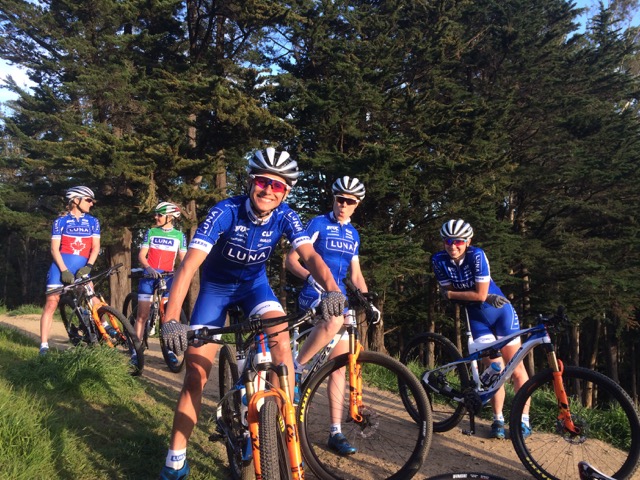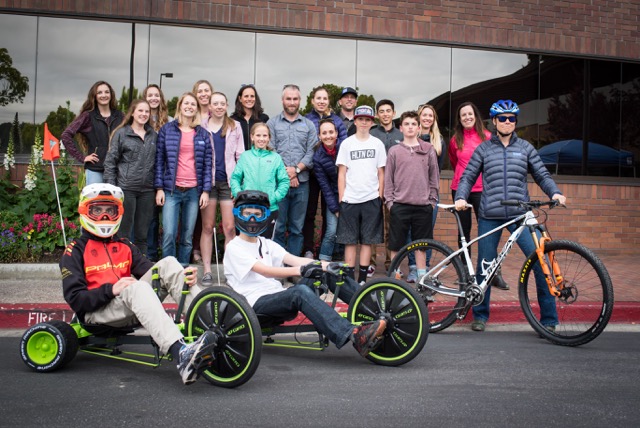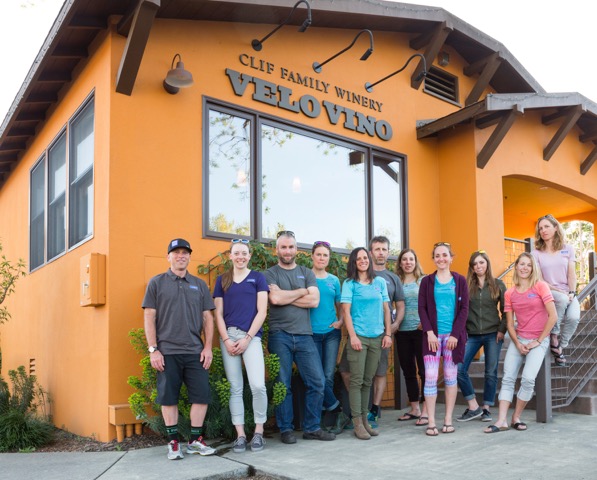 Photos by Malcolm Fearon
2- "Man I'm totally cracked…but I haven't done anything all day!" In other words; bring a book.
Team camp (or any races abroad, for that matter) means a lot of hotel room time and not a lot of alone time. Personally, I love my teammates and I love having a roommate way more than being in my own room. But sometimes, it feels good and relaxing to be by yourself for a few minutes and that can be hard at team camp because you are always socializing. Reading a book, listening to a podcast, folding my clothes to keep my bags tidy or just stretching are some of my favorite ways to get in my own little bubble, even when there are people around. It also helps to make me feel a little more productive, because even though the schedule is really busy during the weeks of team camp, you don't actually get much done. There is a lot of "sitting around" and it's not rare to hear us say "Man I'm totally cracked…but I haven't done anything all day!". So a book makes you feel like you are actually doing something.
3- It's not a training camp. Don't panic about it.
Then, there is training. Team camp is not a training camp. Actually, training time is usually cut down to the minimum during those 2 weeks. And it is okay like that. On my first year on the team, I thought it would be a training camp and I was completely freaking out because I could not train as much as I had planned and I was not organized at all. It took me a few panic attacks and crying moments alone in my hotel room to realize that team camp was not about training.
The goal of that camp is to take pictures and videos to create some media material for the rest of the season. Note that you will get to ride the same 50 meters trail segment for about 67 times in a row during certain photo shoots and you will spend quite a lot of time in your "shamy"…So actually, maybe it does count as training? Team camp is also where we receive all of our gear for the upcoming season, where we get to know our new teammates and where we are fortunate to meet and visit some of our sponsors. All these things are important and more tiring than they sound like, so you have to listen to yourself and rest when you can, because there are also a lot of races during that period of time. That being said, I do love and appreciate every minute I get to spend on the bike and team camp helps me appreciate it even more. Either to relax or get re-energized on a ride by myself, to get excited on a hard interval session or to explore some cool spots with my teammates, that moment on the bike is usually my favorite moment of the day during those weeks.
4- …If you do, however, want to train a little bit; make sure you plan ahead.
Everyone is busy thinking about what THEY have to do. No one really cares where you go ride or what you eat for lunch…but you have to care about it. Most of the time, you find yourself in a new city and your time for training is limited. Make sure you look at the map and find a place to ride before hand so when it's time to go, you are ready and you know where you are going. Believe me, I've learned this the hard way in one of those hotel-room-crying-moments on the first year. Also, if you happen to go to the grocery store, buy some snacks and get something for next day's lunch...just in case. There is a good chance there wont be anything planned for lunch, because usually, the time you have for training is around lunch. So if you want to eat AND ride during that time, you have to be prepared. Trust me, I've skipped meals too many times because I was not organized.

5- Appreciate the experience.
Every year at camp, we are privileged to visit some of our sponsors' office. This year, we got to visit the offices of Clif Bar, Giro, CAPO and Fox. I always find it really interesting to know how the products are made and how the companies that support us work. It is also a great opportunity to get to know our products better and to create good relationships with the people that support us. This year, we were lucky enough to have breakfast with the Clif Bar employees, and go on a lunch ride with the people at Fox after visiting their office. We also had a private tour of the CAPO office where we saw how the clothing was designed and had a great dinner with the crew at CAPO afterwards. Finally, we spent an afternoon at the Giro office where we learned how helmets are built and tested. After the tour, we had a great time racing on the "Green machines" with the employees of Giro and the kids of NICA (National Interscholastic Cycling Association) who were also there for the tour. What better way to get to know someone than playing with them!? When you are tired and only want to collapse on your bed, it can be hard to be extremely excited about spending a day visiting a place. But most of the time, it is awesome and an extremely valuable experience to be able to learn these things and meet all these people. So appreciate it; it is a privilege.

Team camp is fun
At the end of the day, team camp is really fun. You get to spend some quality time with your teammates, you have dinners with good people at some amazing restaurants, you get to discover cool places, you learn about your sponsors, you learn about yourself, you get to race and people take cool pictures of you. Sometimes, it is easy to complain because when you are in it, it feels tiring, not productive and overwhelming. But when you look back, it creates some great memories and very valuable experiences that I am grateful to have!